Accreditation & Affiliations
A F International School of Languages Inc. of Westlake Village has been accredited for the period December 2018 through December 2027 and agrees to uphold the CEA Standards for English Language Programs and Institutions. CEA is recognized by the U.S. Secretary of Education as a national accrediting agency for English language programs and institutions in the U.S. For further information about this accreditation, please contact CEA, 801 North Fairfax Street, Suite 402A, Alexandria, VA 22314, 703.665-3400, www.cea-accredit.org.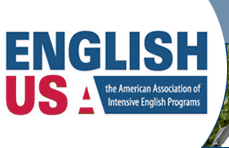 AAIEP promotes and supports ethical and professional standards for intensive English programs in the U.S.; communicates and champions the value of English language study; enhances the visibility of member programs; and fosters professional development among members.
CATESOL represents teachers of English language learners throughout California and Nevada, promoting excellence in education and providing high-quality professional development.
State of California, Bureau for Private Postsecondary Education: AF International is a private, educational institution that is approved to operate by the Bureau for Private Postsecondary Education (BPPE). "Approved to operate" or "approved" means that an institution has received authorization pursuant to this chapter to offer to the public and to provide postsecondary educational programs.(California Private Postsecondary Education Act of 2009 (California Education Code, Title 3, Division 10, Part 59, Chapter8, Art. 3, 94817.5)).
This school is authorized under Federal law to enroll nonimmigrant alien students.
Are you ready to book your Course?